PGA Tour
VIDEO: Bubba Watson half-court shot at Magic game ... gets stuck on rim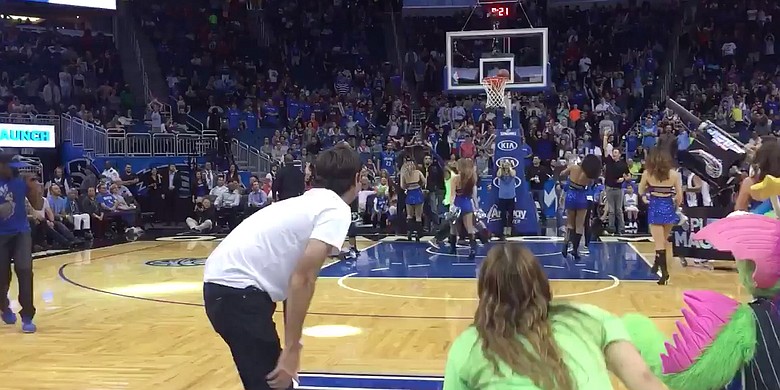 Wednesday, March 30, 2016
Well, that's one way to miss a half-court shot.
Bubba Watson took in an Orlando Magic-Brooklyn Nets game Tuesday night and, as a special treat, he got his chance at half-court glory.
Watson, an Orlando-area resident with several Magic games under his belt, has a good stroke on the basketball court and it showed.
The two-time Masters champion's mid-court shot attempt was looking pretty good for awhile ... until it came to an abrupt and disappointing end, courtesy of the rim...
Honestly, how does that happen? Making a half-court shot is difficult enough, getting the ball stuck on the rim from approximately 47 feet away is on a whole different level. Which is more stunning: that outcome or Watson's miracle playoff approach shot to win the 2012 Masters?
OK, probably the latter. But still, when it comes to Bubba, intentional or not, he seems to be the master of strange events.
Golfweek.com readers: We value your input and welcome your comments, but please be respectful in this forum.
---
---
---
---
---
---
---
---
---
---
---
---
---
---
---
---
---
---
---
---
---
---
---
---
---