Amateur Men
Bryson DeChambeau plays Cobra irons at Georgia Cup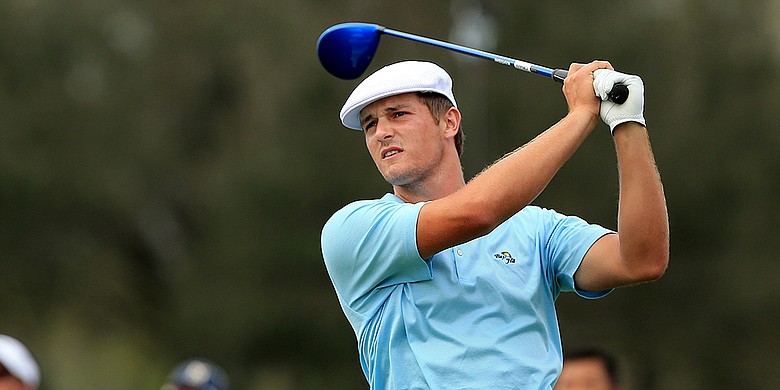 Thursday, March 31, 2016
Bryson DeChambeau, the world's No. 1 amateur who will play in next week's Masters, used a customized, same-length set of Cobra King Forged MB irons for the first time at the 19th annual Georgia Cup on Tuesday.
DeChambeau previously used a set of highly specialized, same-length Edel irons, with which he won last year's U.S. Amateur and NCAA Championship. He had put a new set of the Edel irons in play in March at the PGA Tour's Arnold Palmer Invitational before trying out the Cobra irons.
DeChambeau is expected to turn pro after the Masters and play the RBC Heritage, which starts April 14.
Like his Edel irons, the Cobra King Forged MB irons (3, 5-PW, with KBS C-Taper Lite 115 X shafts) are all 37½ inches long, the same length as a standard 6-iron. Each head weighs 280 grams and has a lie angle of 73.5 degrees.
Ben Schomin, a PGA Tour rep for Cobra Golf who oversaw construction of DeChambeau's set, said he had to bend each iron 10 to 12 degrees more upright than standard to meet DeChambeau's specifications. Schomin also had to grind the soles to DeChambeau's liking. A technician then drilled holes into the toe of the 3-, 5-, 6-, 7- and 8-irons and added tungsten to bring each head to the desired weight.
In addition to the set of MB irons used at the Georgia Cup, Cobra also built DeChambeau a set of King Forged CB (cavity back) irons made to the identical specifications as the King Forged MB irons.
"It took our machinist a day to (add the tungsten weight to) each 3-iron," Schomin said. "One to do the CB (3-iron) and one day to do the MB (3-iron). And then three more solid days to complete the other irons."
Schomin said it took him two days to complete the sole grinding and another day for final tweaks.
DeChambeau also carried Cobra Tour Trusty 50-, 55- and 60-degree wedges with KBS High-Rev 130 shafts, Schomin said.
DeChambeau has all of his irons built to the same length and lie angle so he can hone one swing, for improved consistency. He mostly allows the different lofts of each iron to dictate how far the ball flies. And because the heads of the longer irons weigh 280 grams, heavier than typical long irons, the added mass helps propel the ball farther.
Mike Yagley, Cobra Puma Golf's director of innovation, research and testing, said the company previously looked into the commercial viability of a same-length set.
"We did some studies a couple of years ago, actually," Yagley said. "There is merit to it. The kid is using it, and he's playing good golf with it. There have been other instances in the past where people have put sets like this into play. So yeah, it works. . .
"If you have never played the game before, being able to use the same swing on multiple clubs is potentially a huge advantage for the player. And then, appealing to the logic of a player who has been playing golf a certain way, as Bryson has for years, the logic of having just one swing through a majority of your golf clubs is appealing to players."
DeChambeau, 22, put a Cobra King F6+ driver into play at the Arnold Palmer Invitational, in which he competed on a sponsor exemption and shot a final-round 66 to finish T-27. The driver has 7 degrees of loft, and Schomin removed the 18-gram sliding weight housed in a track in the sole, bringing the swing weight down to a very light B-9.
To ensure that the modified driver was legal for play, Cobra contacted the USGA for approval.
"They were cool with it, as long as he keeps the weight that we took out in his bag," Schomin said. "If a rules official came around and said that the driver was not exactly the same as the one in the picture on the Conforming List, he can literally pull (the weight) out and show them the component that he took out."
In the Georgia Cup match, played at the Golf Club of Georgia in Alpharetta, DeChambeau lost, 4 and 3, to British Amateur champion Romain Langasque of France.
Golfweek.com readers: We value your input and welcome your comments, but please be respectful in this forum.
---
---
---
---
---
---
---
---
---
---
---
---
---
---
---
---
---
---
---
---
---
---
---
---